Portfolio: Churches
Spring Branch Community Church – Virginia Beach, VA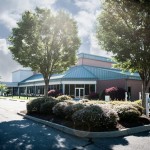 Development of a Master Plan to include the expansion of the education wing, a new youth amphitheater, atrium/food court, and Chapel
Process included an On-site design Charrette with the Building Committee, coordinating with the Financial Committee. The resulting Plan was then broken down into four main phases. In addition to the Architectural and Construction Documents, Interior Design and Construction Administration, the Design Team helped develop graphic material for the fund-raising phase of the project, including Power Point presentations, and 3-D renderings and virtual walk-through. Phase III-A was completed in 2007. Phases III-B and IV, were put on hold due to financial constraints.
Cedars of Lebanon – Chesapeake, VA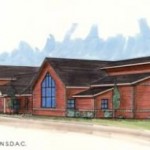 Design of an addition to an existing church
Program included a family life center and gymnasium, an educational wing, and sanctuary
Faith Lutheran Church – Suffolk, VA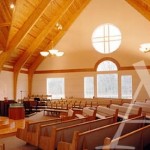 Master plan and design for a new church congregation on a three-acre site in Suffolk.
Design criteria included the preparation of a traditional design of a 300 seat sanctuary, which could be expanded, office, nursery, classrooms and kitchen. Completed for Ivy Architectural Innovations, PC
Mount Olive Missionary Baptist Church – St. Louis, IL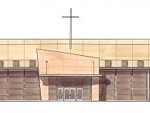 Concept design for a new 17,000 sq. ft. church building
Program included a 300 seat sanctuary, classrooms, administrative offices and a fellowship hall. Joel Andre led the On-Site Design Charrette.